Image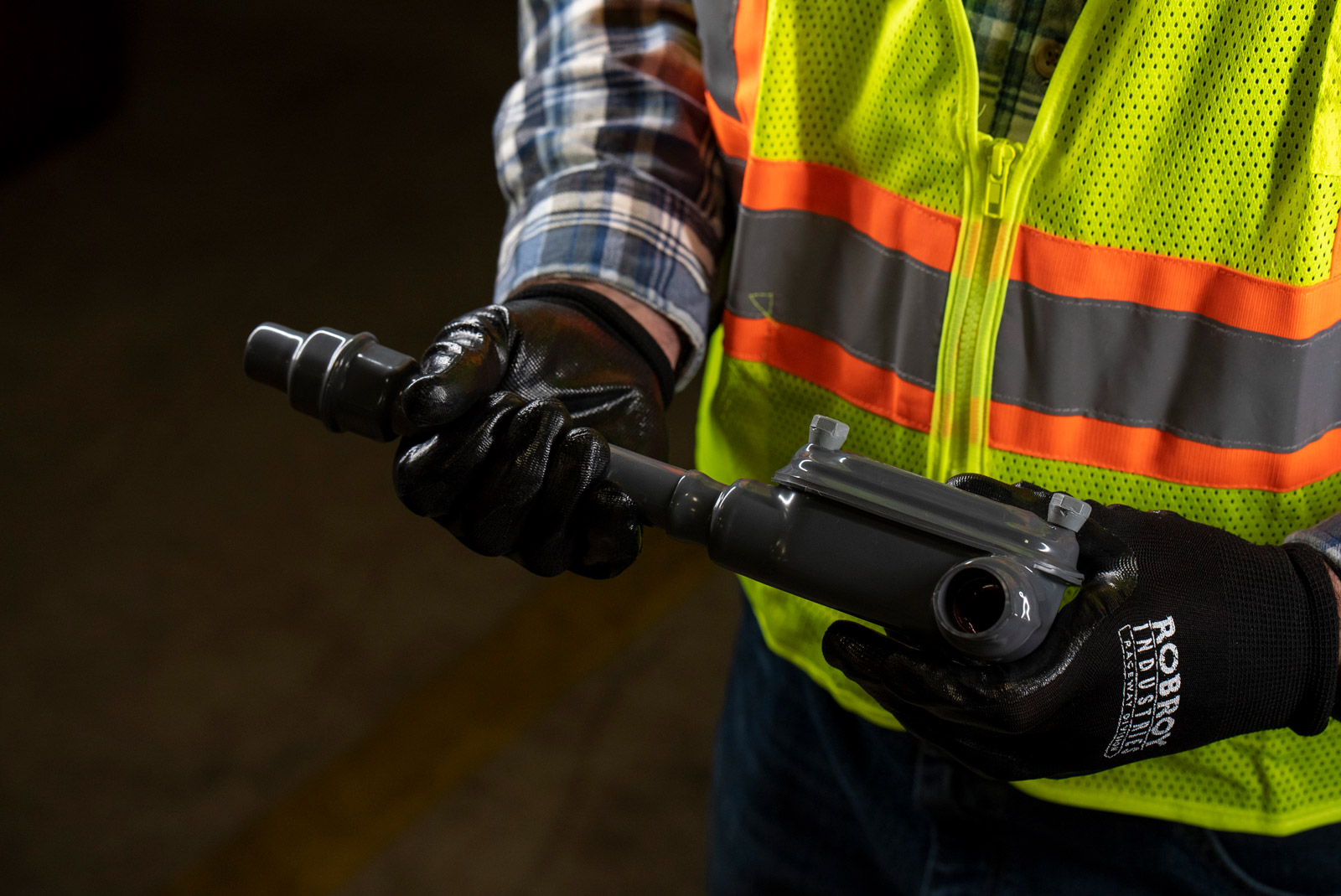 Perma-Cote products meet full compliance and provide an unmatched level of safety and performance, but you don't have to take our word for it: the proof is in our product.
Unmatched Performance
We are constantly testing the limits of our products to improve their service life longevity. Perma-Cote's PVC-coated, rigid galvanized metal conduit is UL 6 listed for safety, ETL PVC-001 verified, and guaranteed to last. 
ETL Verification
Validates interior and exterior coating performance and predictability of service life longevity - at least 10X longer than other brands that do not carry the ETL-verified listing. 
Adhesion Enhancement Process
Perma-Cote's unique Adhesion Enhancement Process (AEP) removes oxidation, white rust, and contaminates from the conduit's outer zinc surface without harm or deterioration and readies it for maximum bonding, maintaining all industry standards and conformances.
5-Year Perma-Cote Warranty
Our five-year warranty provides additional peace of mind, even after the job is completed by a certified installer.
Designed for Safety
Our product is designed with our contractors and end-users in mind. We work tirelessly toward a product that is not only time-saving and long-lasting, but safe. Our patented products and processes, as well as our exclusive features, make Perma-Cote a brand you can rely on. 
Form 8 and Mark 9 Fittings
One of the key benefits of Perma-Cote Form 8 and Mark 9 fittings is our patented V-Seal gasket with a special interlocking groove. Form 8 and Mark 9 fittings carry the UL Type 4X and IEC IP69 rating (tested to DIN Standard IP69K), meeting the highest protection rating on the scale and providing defense against ingress of dust, water, and other foreign matter.
P5SA Plug 5 Safety Assurance 
Our patented P5SA validation system, available on sealing fittings, provides additional assurance to installers and inspectors that Perma-Cote urethane-coated plugs are correctly engaged the first time, every time with visual confirmation.
Sealing Locknut
Perma-Cote Sealing Locknuts cover exposed threads and provide protection against harsh environments. The simply designed detachable sleeve provides a consistent seal over exposed conduit threads and is easy to install and tighten. 
PVC Coated SpeedCouple
The simplified installation of Perma-Cote's new PVC coated SpeedCouple is ideal for applications with limited space or where turning conduit or elbows may be difficult.
UL 1203 Hazardous Location Listed Fitting 
Perma-Cote's PVC-coated hazardous (classified) location fittings (easily identifiable by the red metal tag attached) are UL 1203 Listed for safety, after the coating is applied, providing customers with the safest and best performing corrosion-resistant solutions. 
Chemical Resistance
Perma-Cote products withstand a wide range of corrosive chemicals to keep metal from being exposed damaging environments.
Polyurethane Interior Coating
Uniquely formulated for maximum endurance, the coating protects conduit interior from corrosion and chemicals, and allows for easier wire pulls with reduced friction. 
UV-Stabilized PVC Formulation 
Our special formula, developed exclusively for Perma-Cote, dramatically reduces UV degradation in outdoor applications.
PVC Sealing Sleeves 
To create a completely sealed system, Perma-Cote's sleeves are sized to fit tightly over assembled coated conduit, keeping corrosive elements from the threaded joints where corrosion is most likely to occur. Shipped with thread protectors inside them to keep sleeves from collapsing, making installation faster and easier.