The best way to prevent product damage is to be knowledgeable about proper handling techniques. To ensure the efficient completion of a project, and to protect the safety and financial interests of all involved, Perma-Cote recommends that all freight be fully inspected for damage immediately upon arrival. Not doing so can waive your right to make a claim.
If the product arrives with damage, you can refuse the entire shipment, placing liability on the shipping company. If your schedule does not allow for delays, be sure any damage or missing items are noted on the shipping company's bill of lading prior to signing. Notation on the bill of lading is critical in the process of making a freight claim.
See the video below for the recommended loading and unloading techniques for Perma-Cote products.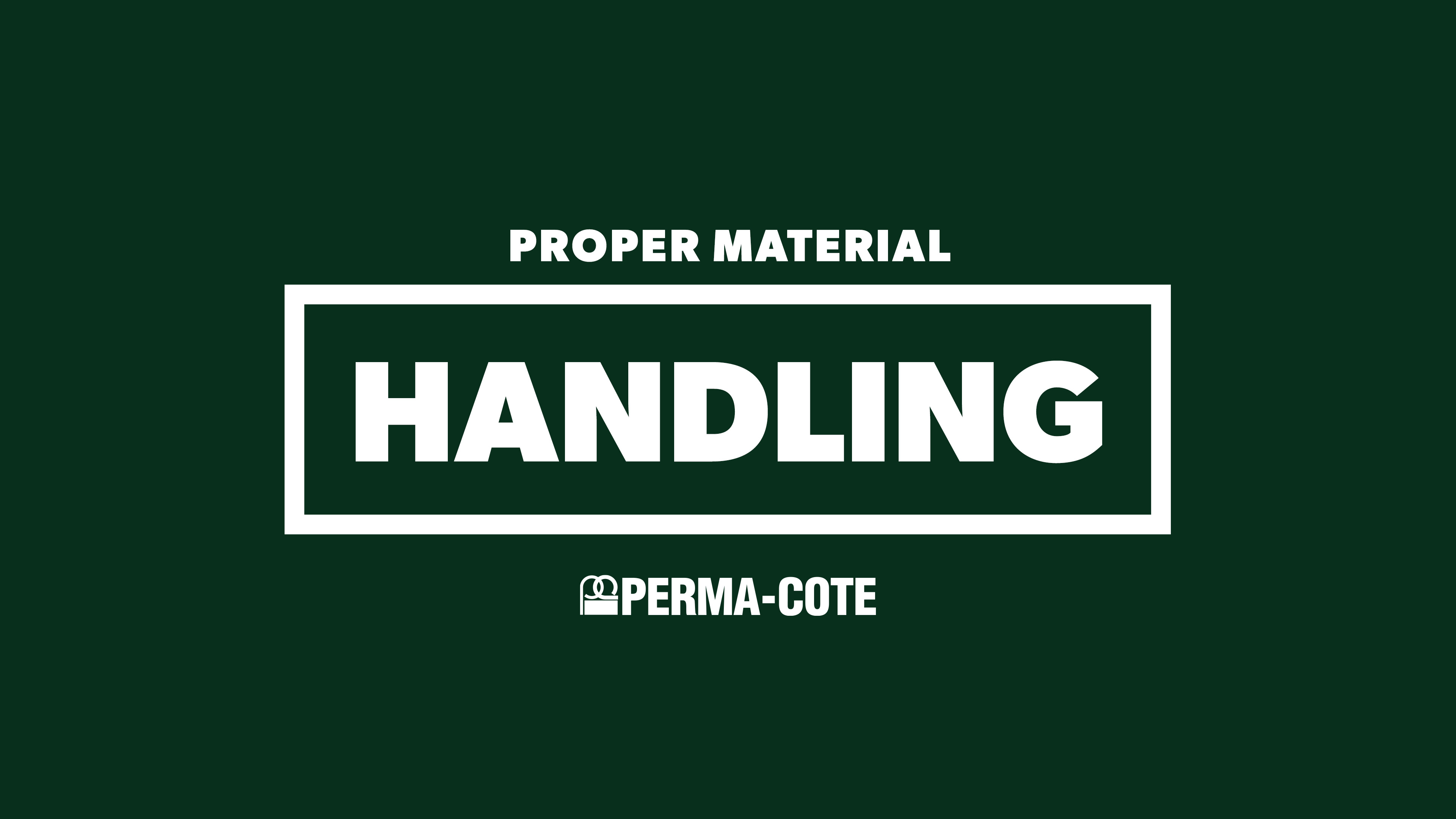 What You'll Need:
Forklift
4'x4" Board (Lumber)
Strap – 2″ Wide x 4′ Long (Grainger Item #38U307)